Our services are based on three pillars: recognition of customer demands, selection of an efficient and value creating solution, provision of high-quality service.
International transport
We have more than 15 years' experience in the fulfilment of forwarding and transporting tasks. We perform carriage tasks mainly in the EU countries during which our partners can be sure that the dispatched goods are in a safe place since for the qualified fleet we ensure also skilled drivers speaking foreign languages. We perform special door-to-door service by means of our tail lift trucks so we can avoid surplus transhipment of goods and the damages resulting from it. We perform these transports with our own modern vehicles the average age of which is less than 1.5 years.
International forwarding
In addition to international and national transport, our company fulfils forwarding tasks as well. It means mainly daily freight organization during which our freight organizers try to find the most optimal and at the same time most cost effective solution for our clients through the coordination of shipments. We perform our forwarding activities mainly for our multinational clients who are responsible for the shipment of goods relating to air and marine transport and car industry.
Tempered medicine transportation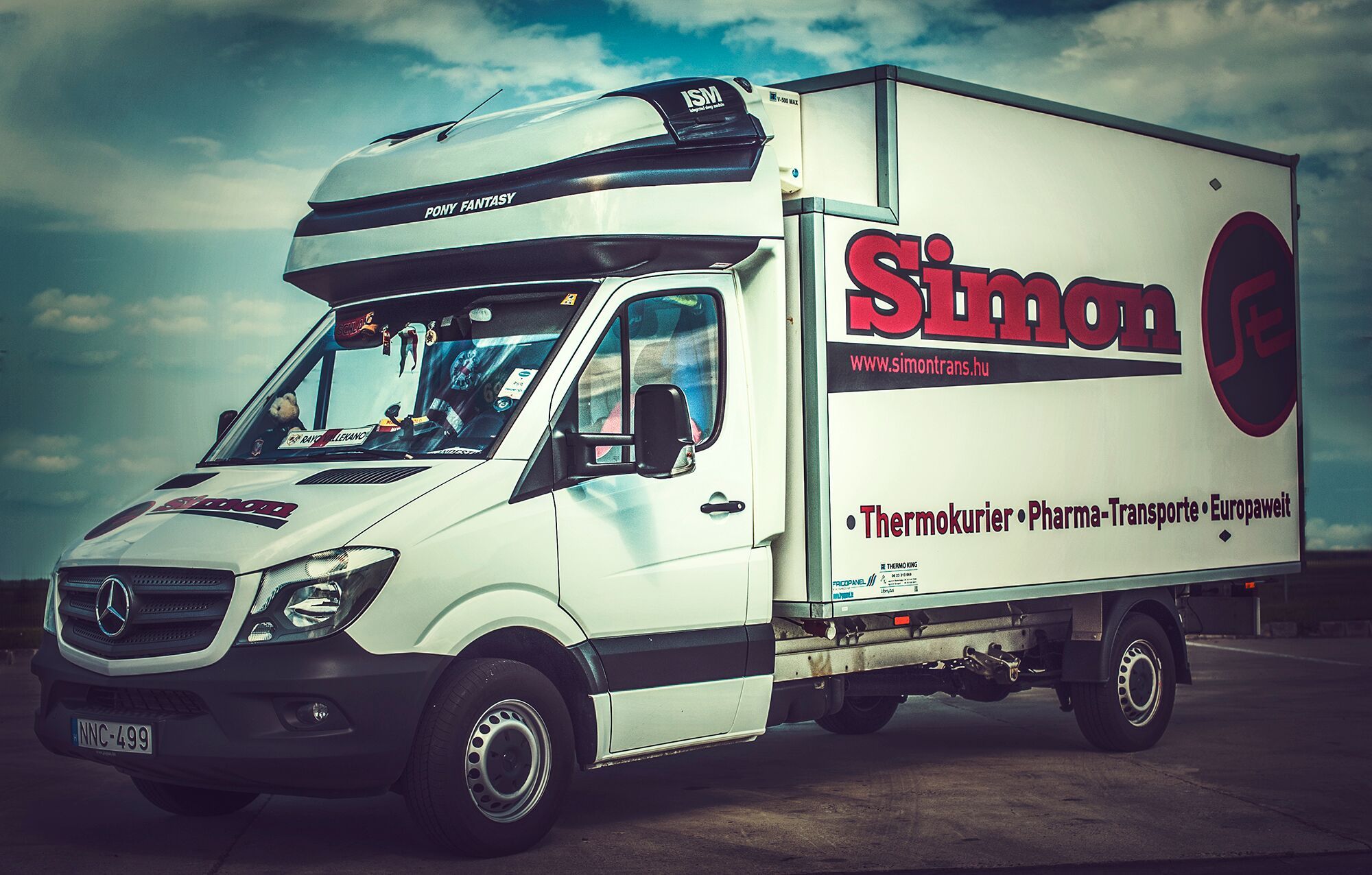 Temperature controlled transports are implemented using double loading area lorries and vans with temperature controlled boxes. Medicine transportation is performed according to the Good Distribution Practice (GDP) of WHO using professional, validated, calibrated and thermo-graphed equipment. During transport temperature is checked at several points and is documented. The position and status of the vehicle is continuously tracked which can also be followed by the partners themselves if necessary, right from handing the goods over until the moment of reception.
Express transport
The most important factor of express shipments is time. The dispatched goods must reach destination by the specified time. We guarantee reach of destination and perfect safety of cargo for our partners within the framework of our express transport services. By means of the individual client codes, our partners can trace the shipment's position via internet at any time.
Warehousing
Owing to the complex logistics facilities, Simon Trans Ltd undertakes also to perform warehousing service in our location Szombathely, where we store the various goods properly. Our warehouse is equipped also with modern security system; the 24 hours' security and reception service, camera monitoring system, and the access control system ensure safety of goods placed here.
TIR-Parking