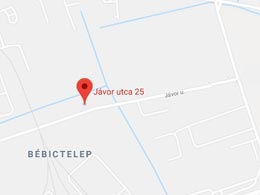 Simon Trans Kft.
Address: H-9932 Viszák Fő u.56.
Site: H-9700 Szombathely, Jávor u. 25.
Phone: 0036/94/505-382
Fax: 0036/94/505-383
Tax number: 12714652-2-18
E-mail:
(If you wish to print our map, please use the key combination CTRL + P in the pop-up window.)
Should you have any question, request or opinion, please send it to us using the below form.
For successful contact please make sure you enter your data correctly.
The highlighted fields are obligatory to fill in!